We've worked with councils all over Australia already. With our proactive approach, we can help you fill those vacancies quickly and efficiently.
Find Your Ideal Candidate
(All fields are mandatory except file upload section)
Once you have submitted your request to us we will contact you to discuss any specific needs of the role.
We will then submit candidate CV's for your consideration.
Once you choose your candidate (after interview if required) we do the rest to employ them as a staff member of LOGO which includes the date and time they are to commence with you.
Fast Hiring Process
We have proactive people with experience in councils who know you need your position filled, so we go out of our way to assist.
Low Fees
Our agency fees are very competetive compared to many others in the local government space.
Large Talent Pool
We have a large talent pool available because we have been in business for so long. We can also actively source new candidates through our contacts in councils.
Local & Remote
We provide qualified and experienced staff to councils all over Australia. Many of our candidates have worked in regional councils on many occasions and can provide expertise not normally available.
Over 40 Years Experience
Experience does count in our opinion and we wouldn't still be in business if we didn't know what is required by councils.
Custom Consulting
Not only do we provide temporary and permanent staff but because we have people who manage LOGO with many years of council experience, we can provide advice and support on a range of employment related topics.
Currently Available Staff
We have a Finance Officer available for immediate assignment  Experience He has experience with seven different councils both in the Sydney metropolitan area and a number of country councils. He has recently finished an assignment at a outer Sydney council. Duties at...
read more
"LOGO helped us hire a new experienced staff member in a matter of days! They connected us with qualified candidates, facilitated the interviews, did the reference checks and engaged the employee for us. All with a minimum of fuss."
"LOGO helped us hire a new experienced staff member in a matter of days! They connected us with qualified candidates, facilitated the interviews, did the reference checks and engaged the employee for us. All with a minimum of fuss."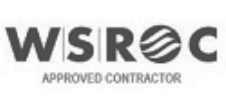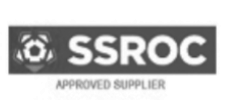 Suite 5,
153 Denman Avenue,
Caringbah. NSW 2229